India's Quest for Global Leadership in Solar and Renewable Energy
Thursday, 02. November 2023
9:30 to 11:00am
The Plenary Session duration is 1:30 hours.
India's Quest for Global Leadership in Solar and Renewable Energy
This plenary will focus on India and it's quest towards global leadership in renewable energy.  India is proving remarkable global leadership in solar energy development and pursues ambitious plans to further move towards a renewable future.
Speakers
Dr. Rashi Gupta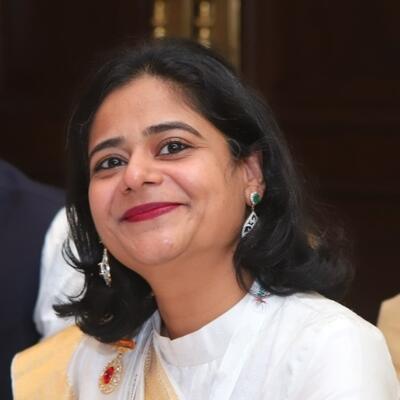 Dr. Rashi Gupta embarked on a transformative journey with a revolutionary vision to reshape the energy technology landscape, particularly in the realm of energy storage applications. A pioneering force in the domain of Advanced Cell chemistry within the Lithium Storage Batteries sector, she has emerged as an indomitable presence. Her voyage toward innovation led her to conceptualize and produce the "World's Smartest Lithium Battery" right here in India, a feat that earned her the endearing moniker 'Batterywali of India'. As the visionary Founder and Managing Director of Vision Mechatronics Private Ltd, she remains steadfast in her commitment to steer the vanguard of Renewable Energy, Robotics, and Energy Storage technology. Dr. Gupta has not only pioneered technological advancement but has also etched her name prominently within India's Renewable Energy Sector. Recognized as Asia's Most Influential Woman in Renewable Energy (2020) and bestowed with the "Corporate Guru World Award 2021" for her outstanding contributions to SDG5 & SDG7, she is an unwavering advocate of Gender Equality and Women Empowerment on a global scale. Her resolute dedication to sustainable development, with a focal point on SDGs 5, 7, and 13, has earned her accolades such as the "Global Women Leadership 2021" and her inclusion among the inaugural "First 50 Women in STEM by CII 2021". Dr. Gupta's ascendancy continues to soar as she secures her place among the "Top 40 Global Women Leaders in Energy Storage 2022". Her profound impact on the CleanTech arena has been recognized with the prestigious "Visionary CleanTech Disruptor (Tony Seba Distinction) Award 2022". Her influence reverberates on an international scale as a Council Member of the Council of Engineers on the Energy Transition (CEET), an esteemed Independent Advisory Council to the United Nations Secretary-General. Dr. Gupta champions "Energy justice" and "Energy equality" through pioneering initiatives like rural electrification, thereby ensuring equitable access to clean and sustainable energy for rural schools in India. A standout example is the transformation she has brought to a primary school in Katavaram, Andhra Pradesh.
Rameshwar Prasad Gupta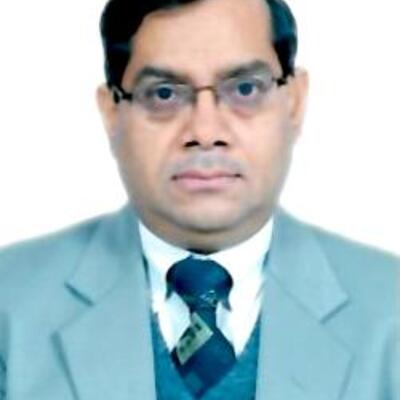 Sh. R.P. Gupta is retired IAS Officer of 1987 Batch, Gujarat Cadre. He joined as Chairman & Managing Director of the Solar Energy Corporation of India Limited (SECI) on 15th June 2023.
Before joining SECI, he worked in the Ministry of Environment, Forest & Climate Change as Secretary, Govt. of India.
He has also worked with NITI Aayog, Ministry of Coal and has experience in corporate management, economics, statistics planning and program implementation. His areas of expertise are energy, environment, climate change, decarbonization strategies, carbon market & trading, sustainability, resource efficiency and material recycling, forest and wildlife.
He graduated in Aerospace Engineering from IIT, Kanpur. He began his career in Rajkot and subsequently worked in Gandhinagar, Bhavnagar, Dangs, Kutch, Mahesana, and Vadodara.
SECI is a Miniratna CPSU under the aegis of Ministry of New & Renewable Energy (MNRE) and is the only CPSU dedicated to the renewable energy sector. SECI is one of the nodal agencies designated by the Govt. of India for implementation of schemes related to RE capacity addition in the country. SECI has 'AAA' rating and has a Category-1 power trading license. SECI is playing key role in India's Renewable Energy growth.
Prof. Santipada GonChaudhuri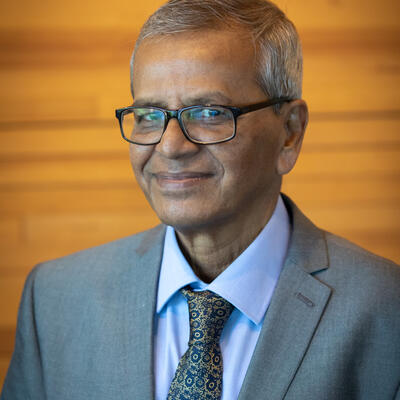 Prof. (Dr.) S.P. GonChaudhuri is a distinguished electrical engineer with a special focus on sustainable energy solutions. He has made groundbreaking contributions to rural electrification in India, particularly through the deployment of solar energy and biomass technologies. His innovative work has illuminated over a thousand remote Indian villages, fundamentally changing the quality of life for their inhabitants. Dr. GonChaudhuri pioneered the concept of the mini-grid in India, which has had a transformative impact on off-grid energy supply. His notable efforts in the Sundarbans region have received global acclaim, showcasing a sustainable model for remote electrification.
Currently, he serves as a Visiting Professor at the Indian Institute of Engineering Science and
Technology in Shibpur. He is also a member of the Energy Expert Committee, constituted by the
Department of Science and Technology, Government of India. Previously, he held the position of
Special Secretary in the Energy Department of the Government of West Bengal and chaired the State
Solar Power Committee for the Government of Tripura.
Among his many accolades, Dr. GonChaudhuri has received the National Science Academy Award, along with various other honours from the Government of India, confirming his status as one of the nation's leading experts in the field of renewable energy and rural electrification.
Koyel Kumar Mandal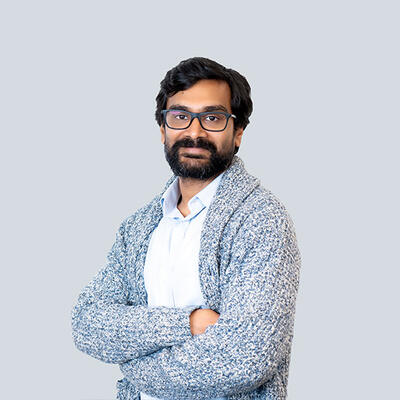 Koyel Kumar Mandal works as Chief of Programs at Shakti Sustainable Energy Foundation and provides strategic leadership and guidance across all program areas. Koyel brings to this position experience in climate policy, climate finance, and international cooperation. He has worked with organizations such as Ocean Conservancy, Institute for Financial Management and Research and GIZ. Prior to joining Shakti, he led the policy team at the G20 Saudi Arabia Secretariat.  Koyel holds a MS in Environmental Science and Policy from the University of Wisconsin, USA, an MBA from IIFM, India and a BSc in Economics from St. Xavier's College, India.
Dinesh D. Jagdale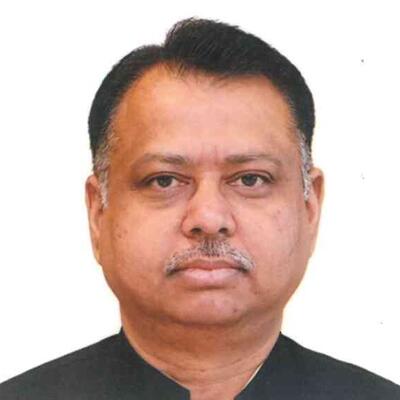 Shri. Dinesh Jagdale is currently serving as the Joint Secretary, Ministry of New and Renewable Energy. Shri. Jagdale is Graduate in Electronics Engineering and Master's in Business Administration with specialization in Marketing and has over Thirty years of rich experience in electrical and renewable energy industry. An innovative thinker, Self-motivated, visionary professional has spent 22 years of his career working in Renewable Industry in various capacities. Prior to joining the Ministry of New & Renewable Energy Shri. Jagdale spent his initial 10 years of his Career as a Renewable Energy professional in the Wind & Solar Industry wherein he contributed to the Growth of these Sectors across multiple states in India. He has been known for thorough knowledge on the processes related to Regulatory, Permitting and Licensing across all the renewable states. During his tenure in the private sector Shri. Jagdale established and led the growth of a Renewable IPP to grow the Wind & Solar Energy Sector in India.
He has been actively involved as consulting personnel in formulation of state government policies for Wind & Solar Energy generation, striking a balance between developers of the project and sustainability of the transmission and distribution companies. During his Renewable Energy Career, he has bagged prestigious Awards & Recognition from various forums across Wind & Solar Industry. As as Joint Secretary to the Government of India, Ministry of New & Renewable Energy, Sh. Jagdale has been working on several policy matters for the development of Renewable energy in pursuit of achieving the ambitious target of 500 Gigawatt of total energy installed capacity by the year 2030 from non-fossil based energy sources. He was appointed as Joint Secretary to the Government of India, Ministry of New & Renewable Energy, in September 2019.
Dr. Akanksha Chaurey - Moderator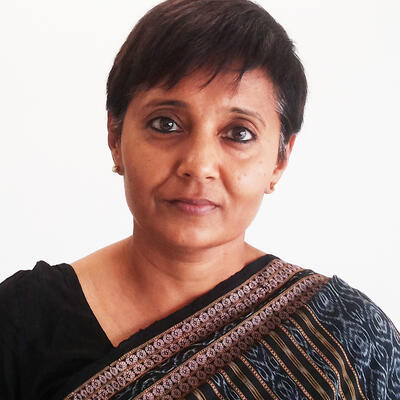 Dr. Akanksha Chaurey is an expert on renewable energy technologies and markets and has led several projects dealing with technology assessment, market analysis, development of business models, capacity building, etc. She has 35 years of experience in renewable energy sector with specialization in decentralised and distributed generation and has worked in more than 20 countries. Akanksha has led many programs focusing on rural electrification, off-grid energy solutions, sustainable development and related policy & regulatory aspects sponsored by The World Bank, Asian Development Bank, IRENA, DFID, UNEP, MNRE etc.
Akanksha completed her graduation in Physics from St. Stephens College, Delhi and then pursued her M.Sc. in Physics and M.Tech in Metallurgical Engineering from Indian Institute of Technology (IIT) Kanpur, India. In 2011, she was awarded a Doctor of Philosophy degree by IIT Delhi. She has the lifetime membership of Solar Energy Society of India and has been serving several expert committees and task forces on solar energy and distributed generation. Akanksha has experience as Board director in for-profit and not-for profit organizations.